One week to go: open suitcases!
@ 2011-08-03 by João Paulo Pizani Flor
Next wednesday I'll fly!! I'll board the blue Boeing 777 of KLM - Royal Dutch Airlines, which will take me to Amsterdam's International Airport - Schiphol. Schiphol, the same airport which I visited for the first time on December 30th, 2009, on my way to Germany (Winterkurs 2010). Back then, the Netherlands were under some 5cm of snow, the farms were all white… Schiphol, Europe's third largest airport, with Europe's largest single terminal, where I had to walk for 50 minutes to reach my connecting flight :P
Now, in 10 days I'll leave Florianopolis at 11am, flying with Gol Airlines and reaching São Paulo's International Airport at 12:20am. There, in São Paulo, I'll meet my fried Pedro, the other brazilian guy going to this year's summer school, coming from Minas Gerais. After spending some idle hours in Guarulhos - and eating something expensive for the last time in Brazil - our plan is to go through passport control and security scans at 6:30pm. Then on to boarding the good ol' flight KL0792 of Royal Dutch Airlines, departing from São Paulo at 7:50pm to Amsterdam.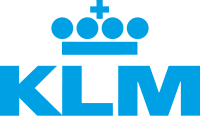 We will face 12 hours of a transatlantic flight, thank god we are passengers of KLM, the world's nicest airline! Really. Their pillows and blankets are pretty comfortable, AND they have a good in-flight entertainment system - with lots of movies, TV shows and TV channels. Besides, they have 5 or 6 delicious in-flight meals, with typical dutch dishes, wine, unlimited free drinks and ice-cream. All of that in the economy class :D The REAL niceness, though, comes from the stewards and stewardesses. You can SEE on their smile how happy they feel working for such a great company, how happy they feel wearing that blue uniform!
On August 11th, at 11:50am I shall be reaching Amsterdam, where I'm going to spend 3 days, lodged at the "Van Gogh" hostel - adjacent to the Museumsplein \o/\o/\o/ Near our hostel we have 4 worldwide famous museums, an "Albert Heijn" supermarket, the "Concertgebouw" (Amsterdam's Concert Hall) and Amsterdam's largest and most famous park, the "Vondelpark". Oh, and of course, on the Museumsplein there's also the famous "I amsterdam" sign: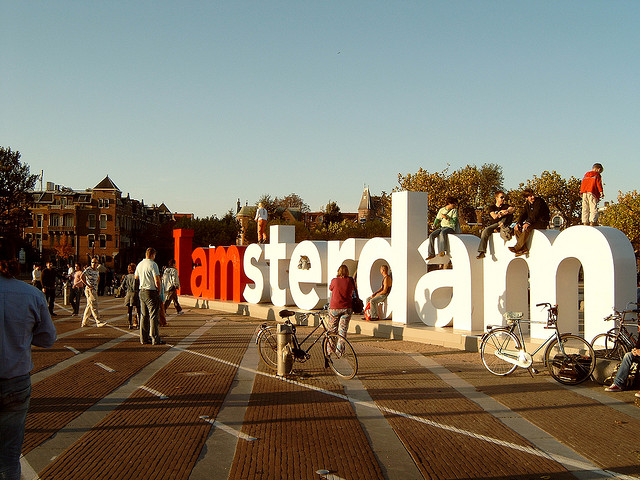 Summarizing it all… sheer happiness :) BUT, what about the preparations for the big trip, what do I have ready?
New passport
Acceptance letter from the Universiteit Utrecht
Declaration saying that I have accomodation for my whole stay in the Netherlands
The hostel's receipts (Van Gogh and StayOK Bunnik)
Health insurance
Flight tickets!!! \o/
Now I only need an adapter for european wall sockets and a network cable to use "the Internets" in my apartment :) The packing has already started, yeah!